Sunday, May 30. 2021
Summer Concert Series
4pm to midnight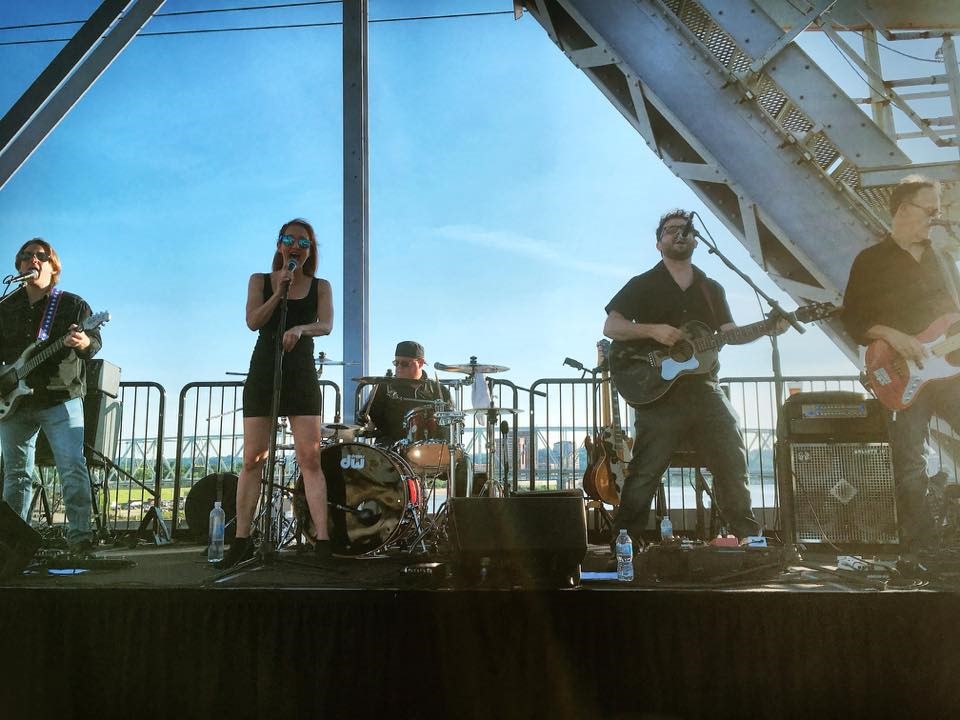 FREE CONCERT, FREE INFLATABLES, GREAT FOOD!
Featuring My Girl Friday
My Girl Friday plays a wide variety of hits from Joan Jett and John Mellencamp to Neil Diamond and the Foo Fighters…. and a lot of other great party songs. A little mix of everything to celebrate Memorial Day and kick off our summer concert series at St. Cecilia's!
Saturday, July 17, 2021
Summer Concert Series
4pm to midnight
FREE CONCERT, FREE INFLATABLES, GREAT FOOD!
Featuring The Marsha Brady Band
Marsha Brady plays fun, upbeat, dance, and rock music.  They cover songs from Maroon 5, Justin Timberlake, Bruno Mars, Bon Jovi, and a lot of other great party songs. This will be a GREAT show with GREAT musicians! See you there!
Saturday, September 4th, 2021
4pm to midnight
We welcome the DOGS OF SOCIETY–THE ULTIMATE ELTON JOHN TRIBUTE! Performing one of the most epic rock catalogs of the 1970s with smash hits like Bennie and the Jets, Tiny Dancer, Don't Let the Sun Go Down on Me, Your Song and MANY, MANY more.
BILLY THE KID–THE DEFINITIVE BILLY JOEL TRIBUTE will kick off the night!
A bottle of red. A bottle of white… Pull up a chair, grab a glass & sing along as BILLY THE KID plays the big hits like Piano Man, Uptown Girl, You May Be Right, Scenes from an Italian Restaurant, and MANY, MANY more.
Music of BILLY JOEL and ELTON JOHN! Doesn't get much better than that!! DON'T MISS THIS SHOW!
Dogs of Society–The Ultimate Elton John Rock Tribute promo
Billy the Kid–The Definitive Billy Joel Tribute promo
Sunday, September 5th, 2021
St. Cecilia's welcomes Steve Augeri best known as the lead vocalist for the rock group Journey from 1998 to 2006! His successful eight-year tenure brought one of the worlds most accomplished melodic rock groups back to the stage for multiple world tours to millions of adorning fans. We'll hear all the best of Journey; Don't Stop Believin', Separate Ways, Wheel in the Sky, Faithfully, and MANY, MANY more.
Monday, September 6th, 2021
– Labor Day
1pm to 9pm
Family Day at St. Cecilia's!!!
We continue to bring in THE BEST REGIONAL BANDS and this year we welcome for the first time NAKED KARATE GIRLS! The ULTIMATE PARTY band they are the best with a wide variety of hits that will get EVERYONE dancing! They interact with the crowd ensuring everyone has a GREAT time! You'll hear a WIDE range from Bon Jovi and Tina Turner to Salt N Peppa and Bruno Mars! Naked Karate Girls has performed at all the top regional festivals such as Octoberfest Zinzinnati and Taste of Cincinnati! Don't miss this show! Say goodbye to summer and close out Labor Day Weekend at St. Cecilia's!