#1 Festival in Northern Kentucky
St Cecilia's Labor Day Festival has been rated the #1 Festival for Northern Kentucky.
The Second Chance Winner of the 2017 Corvette is Michael Perkins of Batavia, OH ticket #22 of 751 sold. Congratulations!
Michael has decided to take the cash!
Thank you to all those who purchased ticket for your support.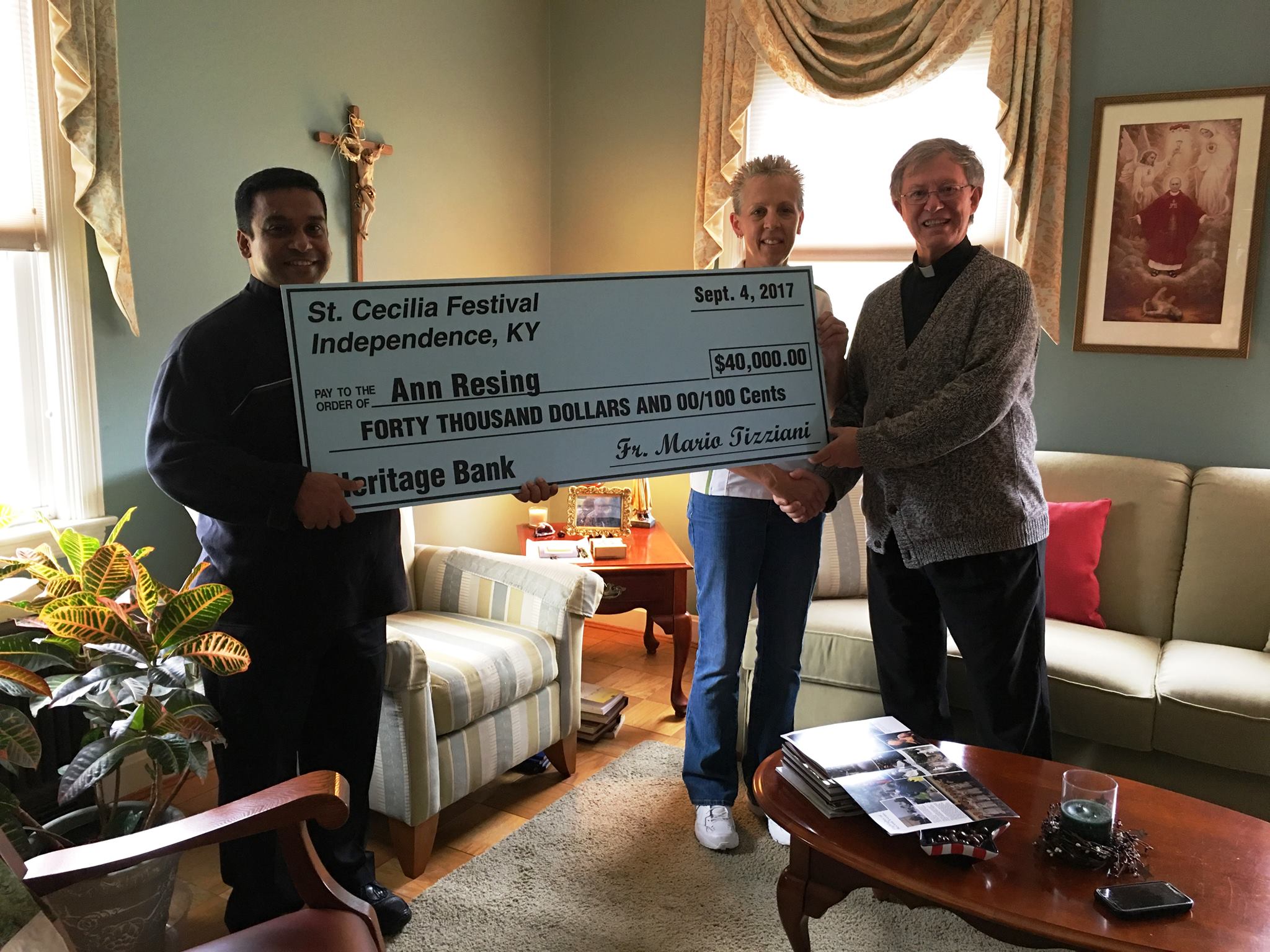 Congratulations to Ann Resing from Dry Ridge Ky! Ann is our 2017 Grand Prize WINNER!!!
Ann has decided to take the cash which means we are having our Second Chance drawing at Christmas. Get your ticket now.
Thank you to everyone who purchased a ticket for the Labor Day Raffle!
Click here to visit our Facebook page and watch the video.

Early Bird Winners
1st - Bob Barker & Ed Allmoslecher Newport KY
2nd - Sarah Jones from Covington KY
3rd - Tim Downey Morning View KY
4th - Jeanette Phillips Covington KY
5th - Scott Patrick Covington KY
A HUGE THANK YOU to our parents, students, attendees, and sponsors for making the festival a
HUGE SUCCESS! EVERYONE should be SO PROUD, MANY HANDS delivered this RECORD YEAR!
St Cecilia's Labor Day Festival
The winner of the 2017 Corvette is Michael Perkins of Batavia, OH ticket #22 of 751 sold. Congratulations! Thank you to all those who purchased ticket for your support.
IMPORTANT CHANGES OCCURRING THIS YEAR, INCLUDING PARKING
Thank you for your continued support! Our festival is now the most attended catholic church festival in greater Cincinnati. We anticipate over 25,000 people will attend over this three-day weekend! What a blessing for our parish as well as for the City of Independence! Every year it gets bigger and better. To accommodate this growth, we are implementing some changes that will hopefully permit this growth to be sustainable for several more years.

A few changes from years past:

On-site parking is not enough to handle the crowds, it limits our ability to grow, requires hundreds of hours of manpower and is ultimately closed if it rains. We've decided our best option going forward is to move all parking off-site for Saturday and Sunday. For early birds, Downtown Independence can park over 900 cars! Look for our parking assistants to guide you to a FREE parking location. Limited parking WILL be available onsite for handicap, all volunteers, and those who can't travel on shuttle with strollers etc. Monday we will also have open parking onsite for the chicken dinner crowd. Please pass the word and support this needed change sharing parking is available, with shuttle, from Kroger's parking lot.

Handicap Access: Free Valet Parking On-Site for Handicap Vans

Shuttle Service: Free parking and shuttle service is provided from Kroger in Independence. Note: Please use the extended Kroger parking lot as they are open and would like for their customers shopping at Kroger to have a close place to park. (Thank you to The Deters Company for your generosity!)

Upper Parking Lot: Will have a few of the gambling tables (Beat the Dealer, Fast Poker) as well as our Silent Auction, and Beer Sales. People asked for more room... the upper parking lot grants us plenty of additional room to enjoy the music and the festival!

Fireworks: We will NOT have our fireworks display this year. However, we fully expect their return next year for our 100th Festival & beyond.

ATM's: Are generously provided by Republic Bank and are available in the undercroft in the lower parking lot just inside the doors on the right and left-hand side.

Food Vendors: Are independent of St. Cecilia's. We invite as many self-sustaining operators as are willing to provide a variety of different cuisines to our guests. On Labor Day, as is the tradition of our festival for 99 years, we "picnic." The kitchen and dining room are open to serve our amazing Fried Chicken Dinner! It's a St. Cecilia's tradition!
Volunteer Hall of Fame
St. Cecilia Church of Independence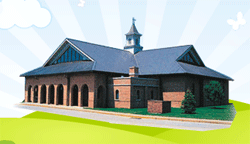 St. Cecilia Church
5313 Madison Pike
Independence, KY 41051
859.363.4311