#1 Festival in Northern Kentucky
St Cecilia's Labor Day Festival has been rated the #1 Festival for Northern Kentucky.
The winner of the 2016 Second Chance Christmas Raffle drawing was Patricia Winford of Independence KY!
The winning ticket number was 0534. On behalf of the festival committee and Father Mario Tizziani, we would like to thank everyone who supported this raffle and all of our previous raffles. Tickets for the 2017 Raffle will be available online this Spring! May 2017 bring you blessings!
The 2016 St. Cecilia Festival Grand Prize winner was David Forrester of Independence, KY! Congratulations David!!!
David purchased his ticket at the St. Cecilia Festival over Labor Day Weekend!!! David has chosen the $40,000 cash option! Therefore, the second chance Christmas Day raffle for the Corvette will commence on the week of October 3rd. The Second Chance raffle tickets are $100 each and limited to 800.

Buy your tickets early as they absolutely will sell-out!
Thanks for supporting our school with this raffle as well as the St. Cecilia Festival! - Fr Mario
Volunteer Hall of Fame
St. Cecilia Church of Independence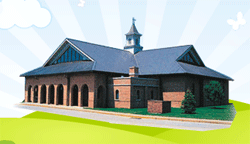 St. Cecilia Church
5313 Madison Pike
Independence, KY 41051
859.363.4311